Located at the London G.C, Kent, UK.  My training compliments Paul Stuart's 1st class coaching.
Your consultation and screening
This forms the foundation of your program. It's where I discover how you currently move and look at any factors that impact your movement. For example, if you sit for long periods of time or have a physically demanding job, it will affect your movement. I'll also ask you about your medical history and fitness levels. Then, I'll carry out a screening of your physical movement. Next, I'll do an assessment of your golf swing. And finally, we'll discuss what areas you're working on.
This detailed consultation provides me with a total understanding of how your movement affects your golf swing.
Reporting my findings
After the screening and our consultation, I'll talk you through my findings. I'll explain exactly what they mean to you. This will give you a clear picture of your strengths and weaknesses. More importantly, you'll know how the findings impact your golf swing.
We can then start the process of optimising your movement, to maximise your full potential.
Designing your bespoke program
I'll get to work on designing your very own, unique training program. We'll then be able to make a quick start to our one to-one sessions.
As well as our one-to-one sessions, you'll be required to do some training on your own. This can be as little as 15 minutes a day, to see maximum results. Your bespoke training program will be designed around the equipment you have access to, when away from our one-to-one sessions. Should you have no equipment, I will advise you accordingly.
For maximum progress, your training program will be specifically developed to suit your lifestyle, your golfing commitments, your available time, your recovery and whether it is your on or off-season.
Tracking your progress
Accountability is really important. That's why we'll work together as a team. We'll be jointly accountable for optimising your movement and your swing. I'll motivate you and constantly monitor your progress. You'll have the support you need, when you need it.
Make no mistake, this is exactly what you've been looking for. It's based on decades of experience and designed to fully optimise your performance.
Communication
If you have any questions, you can access me throughout your program. Contact is available via email, text or mobile. Whichever is best for you.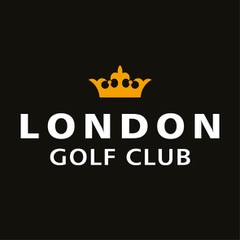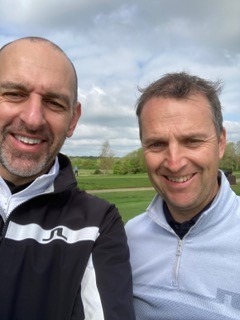 I have known Gavin for over 15 years having worked under him as a PGA Assistant. His knowledge and passion for golf are unquestionable as he is always looking to improve his knowledge and skills by spending time working with the best. Working with him will undoubtedly have a positive effect on your game.
Own your movement,
Own your swingTM
You only have to look at the constant stream of winners on the various tours to understand how fitness is a vital component of what they do to prepare to compete at the highest possible level.
If you are not working with Gavin to understand how your body and the way it moves impacts your golf swing then you are not unlocking your true potential to become a better golfer.
I only wish that I had access to Gavin and his knowledge many years ago, however, I'm grateful now that with his coaching I will be playing my best golf for many years to come.
Thank you
To find out more, simply enter your details below. I look forward to hearing from you.